Three Salt & peppers and two blacks. Judge Jens Myrman found only one of them worth cq. And the only one was Dina, who was owner handled by Emppu to Best Bitch second, which was huge. MOre than 6 month since they were in the ring together.

Otherwise that was quite wierd.. of course all our dogs were owner handler in the Ring and we were abit surprised of the result. All of the dogs have been worth cqs during this circuit and well, not this time. 
Imbrez Just Don't Get It 

Suvi started the Day handling Forest to second place in junior class. This Young Man has got way more masculinity after show in Raisio. This couple did their best performance ever. This was their second time ever in the Ring, but still.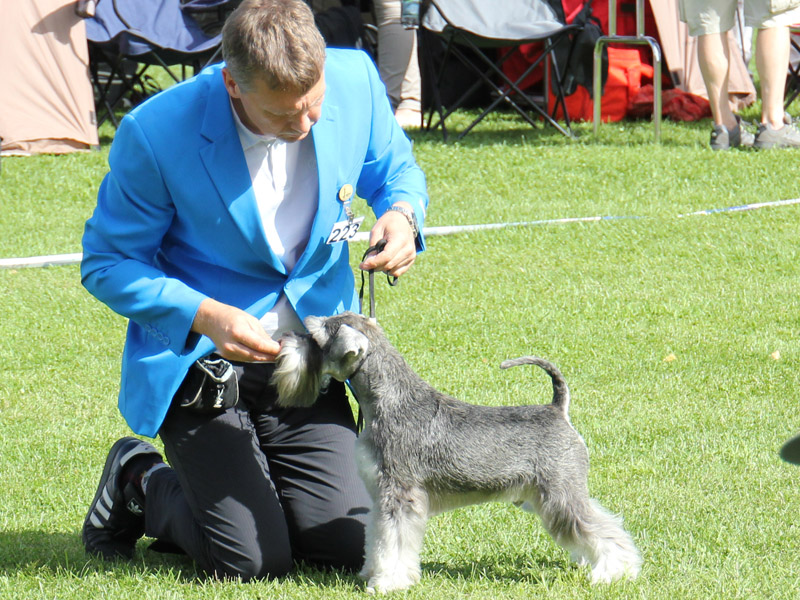 Imbrez Go Fenway Go 

Calle was the only male in open class and did it really nice in the Ring. Side movements and profile in standing were great. It was somehow nice hear that he represents an old English type hence he carries pure US lines, but yes there might be something english in him. Resulting just open class first.
Annamaria showed her blacks in open class  bitches and veteran class bitches. Both also without cq.