Over 400 km to drive on saturday. And at  the hotel was warm Sauna and Swimming poll waiting for us. This was a real mini vacation before the real one. We had nice hotel at Sokos Hotel Lappee and we had a sweet sleep before the show circuit. This year the show days were sunday and monday and we had quite a few ps Miniature Schnauzers in the ring on both days. Judges came from Israel and Sweden. On sunday Mrs Myrna Shiboleth from Israel judged only 28 Miniature Schanuzers and on Monday Mrs Zorica  Blomqvist from Sweden judged 38 Miniature Schnauzers .
Imbrez Light My Fire
Tiina and Alfred did it very well on sunday by winning the open clas with cq. They ended up to Best Male 3rd. Great work and beautifull pictures. Thank You Tiina.
Imbrez Green Light District
Emppu and Zen were in the ring just for training. Free handling and great movements. What a beautifull silhuett Zen made above. That went just great.
Imbrez Doing It Right
How happy I was, when I was able to show Indy for a very long time. I just love this little girl. And indeed we had fun too. A new champion already from the first day.
Monday
Imbrez Light My Fire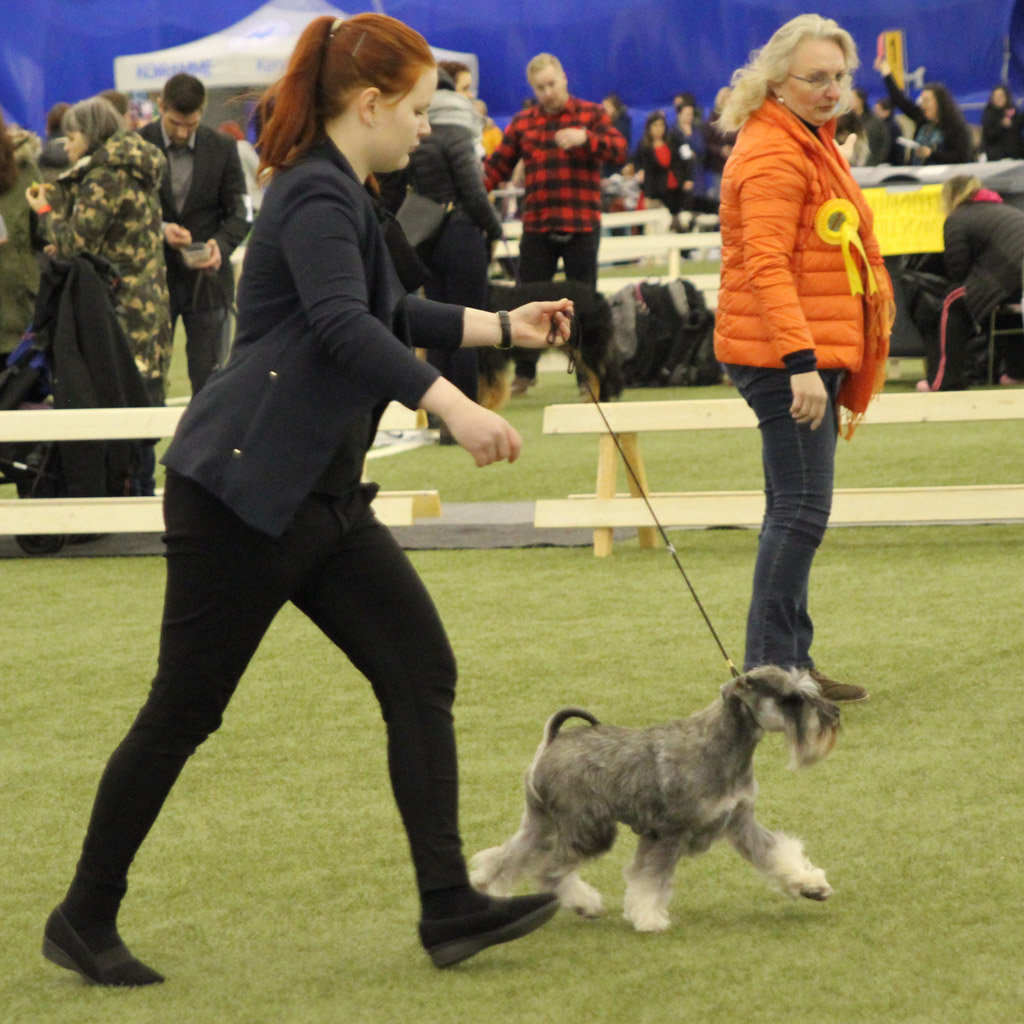 Again Open Class win for Alfred and Tiina but this time no placement in best Male Class. Excellent work again from this pair.
Imbrez Green Light District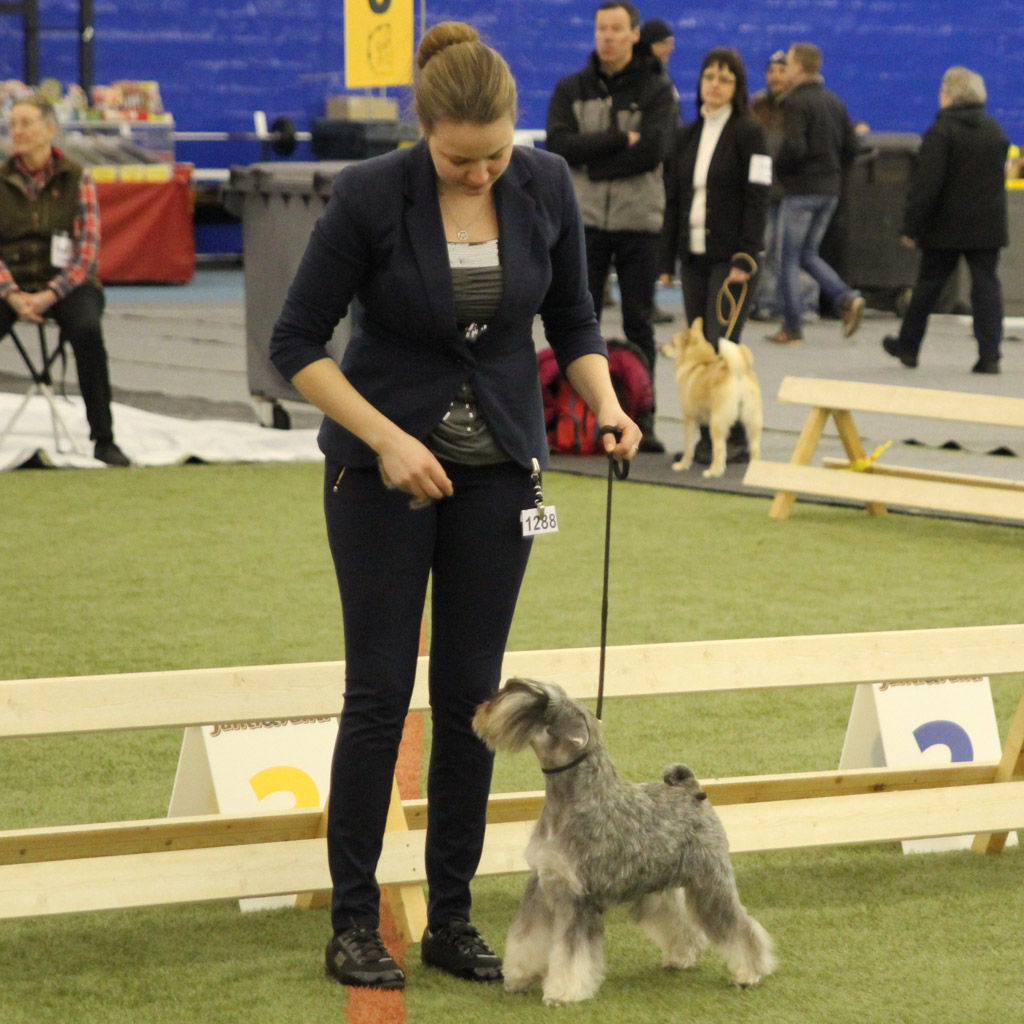 Now it works. Free handling and movements. Zen and Emppu showed me how it goes and yes, it was great to see this champion male in the ring with someone else.
Imbrez Doing It Right
Not so great day than sunday if we are talking about handling, but we did it very well again. This time resulting a Best BItch and CACIB.
Imbrez Spices Included
This has to be practised over and over again. So great standing from Roxie. Totally the right position and even the attitude was just there when standing. I do understand, that Roxie loves being in the ring and getting all the attention. Thank You Anna again for all your work with Roxie.